Event Start Date:
February 6, 2023
Event End Date:
February 6, 2023
Event Venue:

Attend this webinar to gain actionable insights on content marketing like:
 How to build out your team of writers
How to use agencies to help you develop content (including a hybrid model)
How to get MORE out of outsourcing writing
How to promote content marketing best practices within your organization
Getting executive buy in: a best practice tip or two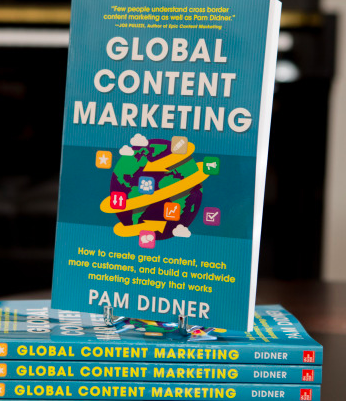 From it's roots with John Deere in the 1800's, and strengthened by the rise of social media, content marketing has taken the business world by storm.
Smart content generation allows you to expand your reach, drive web traffic, and build your brand by sharing your insights and showing your industry leadership. But as a business with a focus on your clients and products, how do you maintain a scalable, global content marketing program?
Join Pam Didner, Author, Global Content Marketing, and Emily McDougald, Write2Market, as they break down what you need to flex your writing muscles and build a strong content marketing program.
 One attendee will win a free copy of Global Content Marketing! Be sure that you're online with us Feb 25th!
[register_free_webinar webid=7457982237690904321 pageid=14]
Date/time: 02/25/2015 - 11:00 am - 11:45 am