Event Start Date:
February 6, 2023
Event End Date:
February 6, 2023
Event Venue: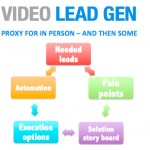 B2B video used to be expensive and difficult. Now, everyone is evangelizing using video–yet few are fully maximizing this power medium.  Video marketing can be a powerful cornerstone in your demand gen and lead gen efforts. Research shows,
– Video can increase click-through rates by over 96%
– 59% of senior executives prefer to watch a video rather than read lengthy copy;
Attend this workshop to learn:
-What are the top ways video is used to capture leads in b2b?
-How to create the right message for your video's target audience.
-A live case study of how one multi-million dollar local B2B company used video to help increase leads 200%. Yes, 200%.
For who?
-CMOs and marketing leaders at b2b companies considering to add video to their corporate communication.
–Attendance is capped at 25 marketing leaders
Your B2B  video lead capture workshop leaders
Tina Whitelaw is the Executive Vice President of Strategy, Marketing and Human Resources at Automobile Protection Corporation (APCO), located in Norcross, GA.  APCO's marketing group recently increased lead generation for all business lines by over 200%, initiated a client training event that doubled in attendance in its second year and created a social media campaign garnering over 20,000 likes on Facebook, over 2,000 contest participants and over 30,000 views on YouTube.
Tina holds a Masters in Business Administration from Emory University's Goizueta Business School.  In her role as Executive Vice President, Tina has led the team to receive the Better Business Bureau Torch Award for Community Service for the past 3 years, be named one of Atlanta's Healthiest Employers for the past 2 years and receive recognition as one of the 50 Most Engaged Workplaces in the US for the past 3 years.  After Tina joined the team,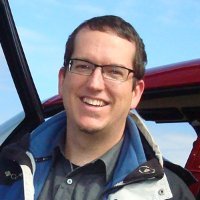 Jon Milavec, owner at Mixed Bag Media, is a pro at taking complex messages and distilling them  into stories that can be easily understood by non-experts. When raising support (financial and otherwise), video can be a very powerful persuasive tool, laying out the case for financial assistance with immediate and emotionally compelling images and stories. In this way very large sums of money can be raised–or lots of product promoted–with a relatively small investment in video. Jon will take us through his experience building best in class–yet highly affordable and effective– video for top business brands in our area.
Date/time: 02/19/2014 - 2:30 pm - 4:30 pm
Location
Write2Market Industry Leadership Center