Event Start Date:
February 6, 2023
Event End Date:
February 6, 2023
Event Venue:


CNN, HLN, CBS Atlanta, Creative Loafing,
and Peabody award winner TJ Lane of Write2Market:
How do you interface with the new media newsroom?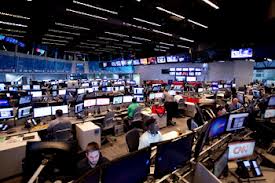 Join this lively, irreverent and outright expert
panel discussion at Digital Atlanta
on the new news business. More social, more global and less centralized, the new digital newsroom can be intimidating for outsiders.
Write2Market has assembled a panel for Digital Atlanta that breaks down the new news media into something you can learn to use . . .
Our panelists join us from the full spectrum of professional media and will open your eyes to emerging realities and what you can do about it. How has media evolved, what's going on now, and what are emerging trends in news capture you can use? How can you and your organization interface more productively with a more decentralized, yet technically optimized, media world? Join us and find out!
Confirmed media panelists include:
John Murgatroyd – field producer, CNN 
Ed Parry – segment producer, HLN's "Raising America"
Annalee Penny – news reporter, WGCL-TV CBS Atlanta
Thomas Wheatley – news editor, Creative Loafing
Moderated by  TJ Lane- Write2Market, Emmy and Peabody award winning journalist
Date/time: 10/10/2013 - 3:30 pm - 5:00 pm
Location
Atlantic Station