Event Start Date:
February 6, 2023
Event End Date:
February 6, 2023
Event Venue:

A must-attend event for CMOs and CEOs at growth stage companies
March 19
5:30-7:30 pm
659 Auburn Avenue Suite 158 (just off Beltline, by Krog St. Market)
At this networking reception for senior leaders who run marketing, founders and investors,  you'll engage influential relationships with influencers from Atlanta's fastest growing firms.
Special guests include: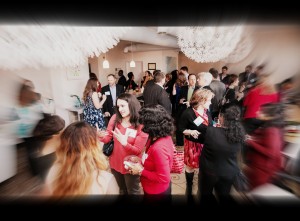 FORBES "30 UNDER 30" innovative manufacturing honoree Partha Unnava

Eric Bleke, serial tech entrepreneur and investor

Marc O'Connor, COO at Curant Health, a national healthcare company listed #6 on the 2014 INC. 500 for large healthcare companies. Curant Health also received the 2014 Atlanta Business Chronicle Pacesetters Award and the 2014 ACG Fast 40 Award for the fastest growing companies in Atlanta and the State of Georgia.
Robert Ball, serial tech entrepreneur and Partner at prominent law firm  Sutherland, Asbill & Brennan LLP
Eric Holtzclaw, Inc Magazine contributor, serial tech entrepreneur and investor
Darrah Brustein, Founder, Atlanta Under 40
This is a delightful evening of pay-it-forward business leaders focused on building significant companies.
Business development, real estate,  individual consultants and sales people do not qualify for free tickets.
Date/time: 03/19/2015 - 5:30 pm - 7:30 pm
Location
Write2Market Industry Leadership Center