Event Start Date:
February 6, 2023
Event End Date:
February 6, 2023
Event Venue:

Networking with your tribe: other b2b industry leaders in transformation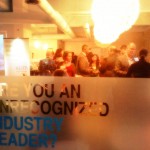 At this cocktail reception, you'll meet industry leaders and experienced marketers. This is a senior group drawn from Atlanta's top healthcare companies and technology game changers. Two special guests of honor join us to network with you and share experiences:
1) Dr. Amy Baxter, inventor of Buzzy, health crusader and pain researcher, was just on Shark Tank with her award-winning pain relief technology. Get the inside scoop on pitching healthcare devices to the Sharks–as well as her new global b2b expansion and FDA approval in Taiwan.
2) Shealynn Buck, MD, is Executive Director of Employee Health Solutions at Dekalb Medical. You'll learn from her what DM is doing to radically transform hospitals from "the most dangerous workplace in the world" to beacons of health and transformation. Over 150 local manufacturers and services companies rely on the DM program for workplace health.
Join our special guests as well as a room full of Write2Market's clients, world-class thinkers, and activators in technology, healthcare and energy–all industries undergoing tremendous transformation. Early registrations from Century Technology, GE Energy, CDC, Dekalb Medical, Solo Health , WebMD and celebrated photographer and author Ross Oscar Knight. You'll come away with:
New senior-level connections
New ideas
Inspiration on your industry leadership journey
Hors d'oeuvres catered by Figs & Honey. Open bar stocked with old world wine  & craft brewed beer.
RSVP Today
This event is specific to and free for healthcare, energy and technology founders, co founders, marketing & communication leaders in those industries, C-level executives in transformative industries, and Write2Market clients. For all others wishing to attend, $35.00 helps us offset costs for hot appetizers and open bar.
Date/time: 03/20/2014 - 5:30 pm - 8:00 pm
Location
Write2Market Industry Leadership Center