Atlanta PR and Marketing Internships Opportunities
Graphic Designer / Artist / Videographer Intern
Paid hourly position.
10-20 hours/week Spring or Fall  (full time summer opportunities available!)

Fits with your semester's schedule
Comes with Apple lap top during assignment if needed
You'll love this internship if…
You want your work to matter "in the real world."
You thrive in unusual, fluid situations.
You enjoy small, dynamic teams of creative people.
You like to do LOTS of different things artfully–web design, photography, print design, video, illustration.
You love to learn.
We'll love you if . . .
You're already strong in Adobe Creative Suite
You know a bit–or a lot–about WordPress.
You take feedback super well, with respect and good humor.
You are serious about being exceptional at what you do.
Atlanta Media Relations Intern
Interns in the media relations program at Write2Market dive right in, learning how media "really" works today.
You'll research top journalists–and learn to reach out to them in ways that they'll respond to. You'll learn how to build a tight media list, write a lot of articles and blog posts, attend industry events, take your social media skills into the stratosphere. You'll build real world skills you can take into media relations opportunities with agencies or companies–or maybe at Write2Market at the end of the internship!
Paid position: $10/Hour.
Minimum 24 hours/week Spring or Fall (full time summer opportunities available)
Fits with your semester schedule
Atlanta Marketing Intern
Interns in the marketing program at Write2Market dive right in, learning how to make marketing and demand generation sizzle. You'll get practical experience in content development, light programming and the nuts and bolts of real world tech marketing today. Stuff like: creating webinars, email newsletters, email marketing programs, direct response programs, case studies, bios, social media outreach, lead tracking and lots and lots of serious research into industries like wearable technologies, the latest gadgets, and software no one has heard of–yet!
Come equipped with great writing skills and a serious technical curiosity.
Paid hourly.
Minimum 24 hours per week (full time summer opportunities available)
90 days
Get a sneak peak at what working at Write2Market is like
Our offices are located right off the Beltline. We're an easy walk to Krog Street Market and have free parking–or bike to work. We're in walking distance from Spice2Table, LadyBird, Rathbun Steak, Krog Bar and Luminary, and lots more.
Here's the "story" of a W2M intern – as produced by Chris, our 2016 summer intern.
We're proud to be recognized as a "Top 10 Agencies for Start Ups" and "100 Strongest Agencies In the U.S."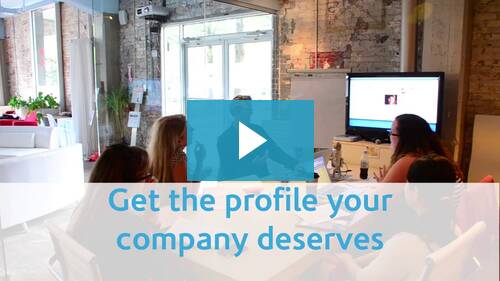 Here's how you line up your Atlanta internship
Interested? Tell us what you're looking for–send a killer email that shows us your writing skills to 
jobs@write2market.com
, and tell us:
1) Why you're a good fit for one of the roles mentioned above?
2) Why Write2market?
3) Something you did or achieved recently that you are really proud of.
Please include your resume!
We're excited about hearing from you!