Start optimizing your web site now for voice search.
Mobility is perhaps the single biggest influence on search for b2b companies right now. In the coming couple of years, people will increasingly use voice or even video, music or photo snips to search more conveniently. Lots of trends—like the first neural network chips coming on the market in 2014—support this b2b PR trend. The straightforward take away for b2b marketers  is to wean yourself now from a keyword optimization approach. Start now creating a content-rich, multi-media web site that uses natural language—not keyword dense SEO—to attract the right people to you in the near future.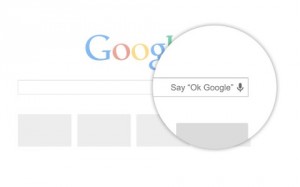 Ready to discover more about the b2b marketing and public relations trends shaping 2014?  Here's the third most important trend. We'll warn you know: it's about your CEO. Click here for the next B2B PR Trend 2014.