This week marked another killer set of client results for Write2Market's roster of B2B public relations and content marketing clients: takeovers, tier 1 and TechCrunch for the win!
Earning a healthcare homepage takeover
Thought leading wins in publications well read by industry influencers are always highlights of our B2B public relations and content marketing efforts on behalf of our clients at Write2Market.
What's even better? A front page takeover!
After we reported last week that Curant Health's COO Marc O'Connor's cover story appeared in the the latest edition of Specialty Pharmacy Times, Monday morning dawned with yet another piece that appeared alongside it at the top of the publication's home page. Congratulations, Marc on your first earned frontpage takeover!
Would some tier 1 coverage lift your industry leadership?

Ourcolleagues at Chainalytics got yet another taste of tier 1 coverage. In the Wall Street Journal's Business Logistics Report, Burt White, vice president of industry supply chains spoke with beat reporter Loretta Chao about Nordstrom's aggressive moves attempting to boost online market share and compete with e-tailer giants like Amazon.
TechRepublic joins the program at 36|86
In case you missed it, Peabody award winning Write2Marketeer T.J. Lane reports that 36|86, Launch Tennessee's flagship event of southern culture and entrepreneurship, has added TechRepublic Startup and Enterprise Technology Reporter Conner Forrest to the program for the June 6 -7 event in Nashville. With Forbes, Inc., Entrepreneur and TechCrunch already planning to attend, 36|86 is quickly becoming a must-attend event for startups and investors nationwide.
One Smooth Landing
Outsourced sales execution firm N3 landed in their audience sweet spot with "10 Ways to Motivate Your Inside Sales Team to Optimize Results" in Sales & Marketing Management.
Homegrown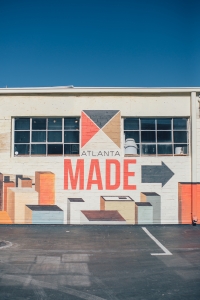 While we are nationally-focused B2B public relations and content marketing agency, we maintain outstanding relationships in our own backyard. Digital product developers 352 met with AJC Business Reporter Matt Kempner and Atlanta Tech Edge Producer Nathalie Malkoff this week. Being known in your own stomping grounds is not only one springboard to wider awareness, many times it's just good business.