This week the world celebrates the day that marked the beginning of the end of WWII. On this day 75 years ago, thousands of young men gave their lives to free the people of Europe. Growing up in the Netherlands in the 70s, the war was still very present. My grandfather, like many 'able-bodied' Dutch men, was deported, with his 16 year (!) old son, to work in a weapons factory in Germany, leaving behind his wife and 6 children. It was only one of the many memories of a war that did not feel "long ago". I clearly remember the annual minute of silence held every year on May 4th, remembering the fallen. It's hard to imagine now but more than 70 million people died in World War II, including more than 400,000 Americans and 200,000 Dutch citizens.
75 years later and seen from the other side of the ocean,  World War II seems far away, making it more important than ever to honor the legacy and hear the stories from some of the last remaining participants, now all in their 90s. That's why at W2M we were happy to answer a call from the D-Day Squadron looking for help sharing the story of their epic journey to fly some of the original C-47 "Dakota" aircraft back to Europe in time to be part of the "Daks Over over Normandy" fly over.
Here's some of the coverage that we secured for the D-Day Squadron:
New York Times: "75 Years After D-Day, Planes Fly Off for 'Never Seen Before' World War II Commemoration"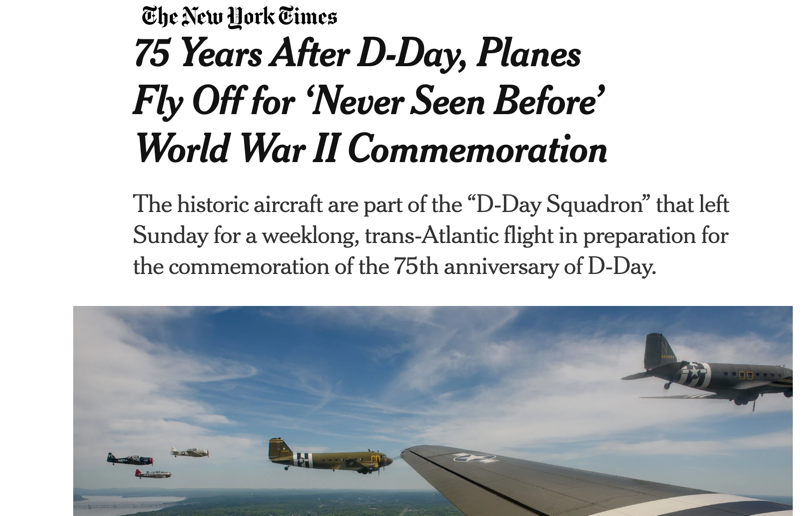 USA Today: "The D-Day squadron commemorates the 75th anniversary of D-Day"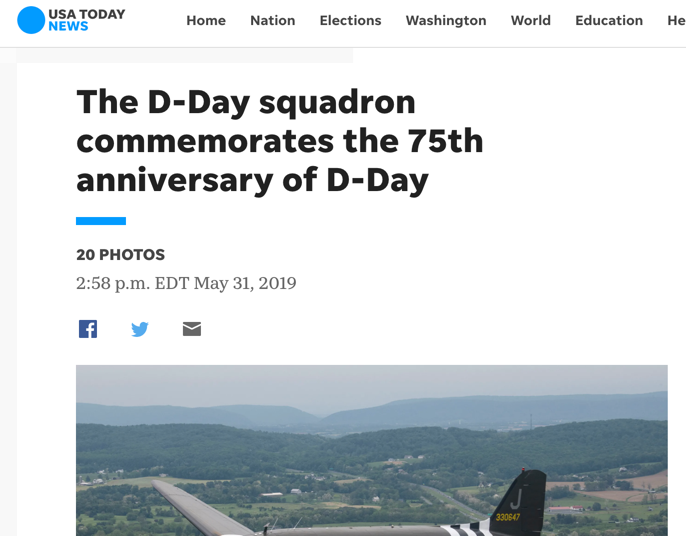 USA Today – video:
Christian Science Monitor: "My First mission was Normandy"
We are proud to volunteer for the bigger cause – making sure that people remember that freedom is not 'free' but something that many people gave their lives for. 
Jean-Luc Vanhulst, President Write2market