At Write2Market, we know that healthcare is more than just doctors and patients. Our healthcare clients have developed a variety of events and initiatives that help drive industry innovation and bring new ideas to the table. We provide all of our clients with the networks and exposure they need in order to curate successful events. Here are some recent client updates from the W2M healthcare practice:

The Global Center for Medical Innovation (GCMI) announced it's partnership with Becton, Dickinson (BD) to support the launch of the new GCMI Medtech Accelerator. The accelerator will focus on providing funding and support to local and regional medtech startups who don't have access to the backing needed in order to grow and scale. Startups across the Southeast will be chosen by the GCMI team, an investor, and other relevant industry experts. Selected startups will not only live at the GCMI offices, but receive valuable assistance regarding milestones and achievement.

The Southeastern Medical Device Association (SEMDA) just released it's 2017 Annual Conference lineup slated for this April. Along with other great sessions and keynotes, the event will include a panel discussion regarding the best way for growth stage medtech companies to go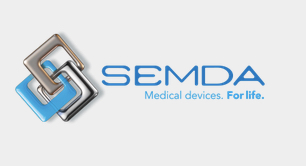 beyond the press release and circulate meaningful stories that create measurable results. The panel will feature multiple Write2Market clients, including Dune Medical CEO Lori Chmura, Isoray VP of Sales & Marketing Michael Krachon, and T3 Labs Program Director Deepal Panchal. Write2Market's own VP of Healthcare Paul Snyder will be moderating and leading the discussion. We hope to see you there!
Last week, Response Mine, Inc. (RMI) published two articles from CEO Ken Robbins and VP of Partner Marketing Andrew Baum in AMA's Marketing Health Services. Robbins discussed the changing culture of health care marketing and the shift to outcome-based care. Baum touched on the traditional methods of medical practice call-handling and how interactive voice response systems are quickly becoming obsolete. Both articles provide tremendous insight into the habits and trends of the evolving healthcare marketing space, so if you want to improve your marketing here is our best Dotcom Secrets Review for you.
Are you looking to gain traction and boost your industry outreach? Contact us today!