By: Ashley Wilson
I recently attended an email marketing conference – All about eMail Live! –  that featured experienced digital marketing from Chickfila, Case-Mate, Paperstyles, KooKooBear Kids, Equifax and DMA. While all the companies have very different audiences and types of products or offerings, they all agreed that email is here to stay as a direct, cost effective method of connecting with consumers.  The purpose of an email program is it increase brand awareness, generate sales, drive traffic to the website and grow repeat business. Below are a few keys to making email marketing more effective.
Differentiate yourself, making consumers want to click through to your website.
Drive engagement with content i.e… coupons, specials, new product announcements, product review, events, invites to social pages and reviews.
Humanize your corporate identity with personal photos, videos or content.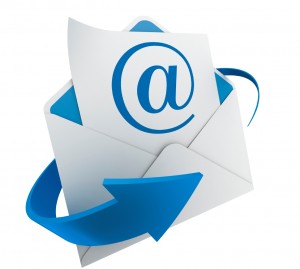 And Most of all… KNOW your Customer
Learning your customer is key to any email campaign. A best practice is to let people choose the frequency and nature of emails they want to receive upon sign-up. Many marketers believe that increasing the frequency of sales emails drives significantly higher unsubscribe rates & lower engagement rates. But that could not be further from the truth. The truth is, each company should test what works for their business. Depending on the nature of your business, you may want to send an email three times a day, twice a week or just once a month. In some cases, increasing the frequency of emails can actually lead to more sales and revenue that exceeds the negligible impact of unsubscribes.  The same goes with learning what time and day of the week to send emails is best for your target market. Simply testing the same email at different times can help you understand which day or time works for your business. Splitting your email list and using different subject lines with the same email copy also provides a way of learning what your customer wants. Test what works for your company!