Last week was another resounding success for Write2Market in the world of tech conferences. With another one from Tennessee under our belt, we're getting ready to take on the next one back home.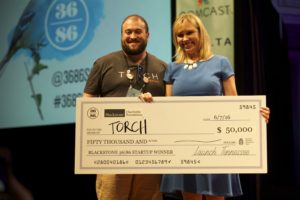 36|86:Making the South the new Silicon Valley
It was only a few weeks ago that we were in Nashville leading discussions with medtech firms on content marketing and online presence. Already, we found ourselves back in Tennessee for yet another bustling conference.
The largest tech startup summit in the Volunteer State, 36|86, came to a close at the start of last week. This year, one of the major goals for 36|86 was to put the Southeast on the map as a place for tech startups to thrive, and they turned to Write2Market to take their media presence from the state level to the national stage. In the days leading up to the conference, we secured coverage from the Huffington Post, and have been landing articles from Inc. and Forbes in the wake of the event.
How did it go? Over 950 registered attendees, tech startups hailing from eight states and investors from Google Venture and the famed NorCal tech mecca tells us it wasn't too shabby. 
But we certainly aren't resting on our laurels; we're making preparations for the next of our tech conferences, Health Connect South, which will take place much closer to home at the Georgia Aquarium on September 21st. Like SEMDA, HCS is geared towards bringing together the top health decision makers, innovators for the regional healthcare industry together. We're already looking forward to it.