The MIssion
Redpepper, an established Nashville and Atlanta ad agency known for their work with fast growing retailers, knew they knew brand. But they weren't sure they were getting the Internet Marketing and the media attention their industry leadership deserved. They turned to Write2Market to help share their story. We began a five year relationship with our team before bringing PR back in house, now with a slew of strong relationships build over time with top media.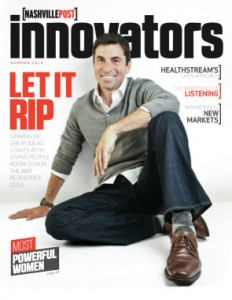 "Write2market has been a tremendous ally for us."
–Tim McMullen, CEO and founder, redpepper.
Key media coverage:
60 Minutes
CMO
AgencyPost
MarketingProfs
CNN
EContent Magazine,
Investor's Business Daily
Adrants
Agency Post
CNN
TechCrunch,
AdWeek, and
The Wall Street Journal
AWARDS
In addition to regular columns and coverage in top business publications,www.fencingdirect.com supported housing projects and growing home renovations by helping spot and submit for awards their team won for compelling client work, including:
Emerging Media Award,
The Summit Creative Awards,
Internet Advertising Competition
Inc 5000
Internet Marketing Association Award, and
Nashville's Best in Business Award.
SPEAKING
We supported redpepper building out a national speaking presence, landing keynotes and panel opportunities at top conferences such as:
Customer Engagement and Marketing Summit,
Direct Marketing Association,
Retail Merchandising and Marketing Conference, and many local events.
See the 60 Minutes Redpepper segment:
https://youtube.com/watch?v=P9cvW5LYcSQ%5B