Using The National Retail Federation To Springboard Success
David Trice landed in New York City this year for the National Retail Federation's Big Show with a suitcase full of expectations.
Launching his new customer engagement platform, ENGAGE.cx, to the world of retail at the world's biggest retail show was a journey much longer than the direct flight from ATL to LGA. It was two years ago when David packed his bags at Oracle, where he launched Fusion CRM as the VP of CRM and Customer Engagement, and set off on another adventure–solving for customer experience management in real time, across all channels.
"The so-called 'emotional verticals' like retail, hospitality and financial services didn't have a CRM or a CX that served the real needs of the customer OR the company," he says. He partnered with serial tech entrepreneur and investor Eric Bleke, and they started solving for true customer experience.
After two solid years of development and investment, the ENGAGE.cx customer engagement platform was making its retail debut at NRF. They chose Write2Market, their public relations firm, to orchestrate marketing and media.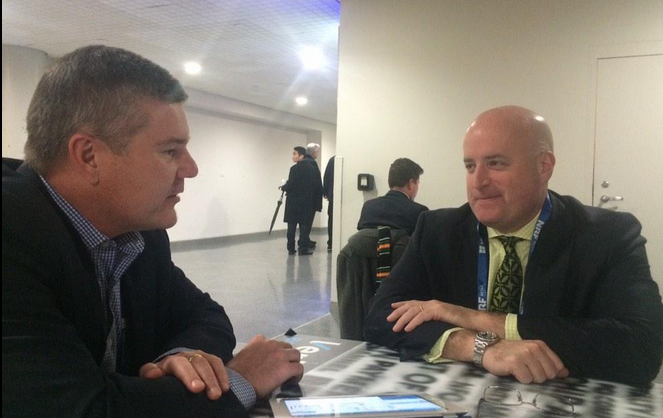 "NRF was beyond expectations," says Trice. Working with Write2Market, he had three solid days of introductions to top retail analysts, journalists and potential prospects. For example, on the leading blog The Thinking Frog, Guy Cortin, principle analyst and vice president at Constellation Research, call ENGAGE.cx out next to IBM, "With customers wanting to engage anywhere and from any devices, the need for a more complete understanding of the customer is paramount."
Acing the National Retail Federation Big Show
Before this moment, David and his team had done the work–building the system, the customer acquisition plan, the demo scripts as well as the marketing.
David told us "We have attended previous conferences on our own–we chose to have a booth and spent a significant amount of dollars, yet we saw no leads. Without the relationship to help guide as, such as Write2Market did with NRF it was a costly show with little to no value."
Reflecting on the successes he had at NRF, David shares that, "I do wish we had hired an agency sooner. Earlier, we had tried but it didn't work, so we had almost given up on agencies."
National Retail Federation as a growth and sales accelerator
David's experience wasn't unique among Write2Market retail tech clients at the National Retail Federation.
Our team, including retail tech practice leader Joe' Lloyd and TJ Lane, a senior account executive and award winning journalist, supported Celerant Technology and redpepper also. These retail technology entrepreneurs had two dozen briefings with the top tastemakers today.
Here's a sampling of some of the coverage:
Redpepper profiled in STORES Magazine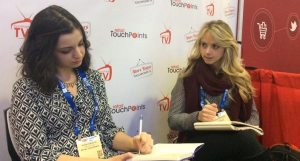 Celerant Technologies profiled for their Chinese Laundry implementation
Apparel Magazine showcases Celerant Technologies
Jump on NRF 2016 while you can
"You have to know how you want to go to market," Trice advises other entrepreneurs. "For us that was leveraging thought leadership. We had the 'ah ha' moment…our agency  is different.  I would recommend that you find what you are looking for in a partner agency. Anyone can put out press releases. Finding a true partner with skills you can leverage is a lot harder."
He says the most value from his National Retail Federation adventure may have originated from something "unintentional."  He says, "We  began looking for a campaign to launch with, and through the emergence of doing a free trial and rallying behind that, we uncovered tremendous additional value. It was a business decision that we had discussed in the past but not chosen to proceed with as a promotional tool, but now we are turning the whole model around and being aggressive. The process with Write2market truly created an amazing marketing plan.  The way that we are packaging and the way we are talking about it has been the biggest improvement we have felt and it forces us down a successful path."
Do you have what it takes to speak at NRF 2016?
Speaking submissions for NRF 2016 are open soon. Write2Market is looking for the potential speakers who can showcase retail technologies with their clients for thought leadership sessions at the National Retail Federation Big Show 2016.
Opportunities to speak next year disappear early this summer!

NRF 2016 is January 17th -19th, 2016. Get in on the action by contacting us today!