Izenda: A New Business Intelligence Leader is Born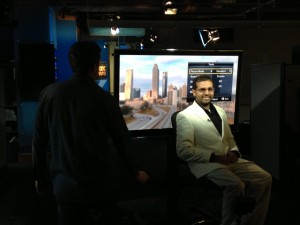 When Atlanta based reporting tool start up Izenda brought Write2Market on board, the company was poising for growth. Just out of its incubator at Georgia Tech's ATDC, Izenda was making a reputation as an embedded report writer in the Microsoft community.
Izenda's leadership knew that if more software development companies and CIOs understood how much time and effort they'd save with Izenda, the company would capture more market share. Izenda hired tech public relations leader Write2Market to change the game and help establish recognizable industry leadership.
Highlights of our working relationship included:
1) Repositioning Izenda from an "embedded reporting tool" to a business intelligence platform with multiple journalists
2) Helping Izenda tell the story through key news and byline article opportunities in major publications in the industry and in business, such as Fox News, Wall Street Journal, InfoWorld, Silicon Angle, and TDWI.
3) Achieving recognition for founder Sanjay Bhatia, for example submitting him to be recognized as a ONE TO WATCH among Atlanta's entrepreneurs.
4) Orchestrating Izenda's first ever partner conference, including building the web site, creating the conference agenda, and working the conference. This highly successful first event resulted in rave reviews,  and  tremendous relationship building with Izenda's fan base. See the web site at: http://izenda-partner-conference.com/
5) Creating multiple video case studies so Izenda's clients could help tell the story.
Top Wins: Wall Street Journal, Fox News,  Enterprise Systems, InfoWorld, TDWI, "Ones to Watch" among Atlanta Entrepreneurs, Services Angle,  Izenda Partner Conference