Smart Devices + Smart Medicine: Southeastern Medtech Community Descends on Atlanta March 31- April 1 at SEMDA 2015

Three things we're looking forward to from the insider's conference in the $35B medical device market.
The U.S. medical device market is more than $35 billion strong and growing. 16% of that market is represented by companies in the southeastern United States. The Southeastern Medical Device Association (SEMDA) is the voice of that community in the south connecting device companies, entrepreneurs, physicians, investors and service providers since 2004.
Here are three hot topics we're looking forward to digging into March 31 and April 1 at SEMDA 2015 in Atlanta.
Factors Driving MedTech Valuations Today
These days, huge amounts of headlines and space are being consumed in the healthcare trades and healthcare sections of major publications in new healthcare companies and the investors funding them. According to healthcare research and investment firm Rock Health, healthcare start-ups raked in $4.1 billion from private and venture investors in 2014, an increase of 125% year over year.
We maintain a strong position that our B2B PR and marketing initiatives drive higher valuations for startups and growth stage companies in tech, healthcare and other industry-driven markets. We are eager to hear what executives from Midway Pharmaceuticals, Arcapita (formerly Crescent Investments), Habif Arogeti & Wynne and Medtronic believe moves the meter on healthcare tech valuations and funding today – and beyond. Wednesday, April 1 at 11:20 a.m.
Take Me To Your Leader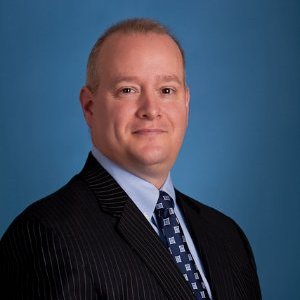 Earlier this year, SEMDA named Jason Rupp its first full-time executive director. Drawing on more than a dozen years in healthcare trade industry and advocacy with the Biotechnology Industry Organization and the Advanced Medical Technology Association (Advamed), Rupp's connection to medtech is much more than business, it's personal. In a letter to SEMDA members he wrote:
In 2011 my one year old daughter, Madelin, was diagnosed with cataracts, which was quite a shock. The next three years was a process that included four surgeries, many pairs of glasses, and speech and physical therapy. In July 2014, Madelin had her last surgery, receiving her second intraocular lens. Although I had worked for healthcare trade associations for 12 years, until that last surgery I had limited intimate experience with the impact that these innovations have on people's lives. But when Madelin looked out of her new "magic eyes" that day, her world changed. She interacted her peers in new and exciting ways, she played like she had never played, and she took risks that she had never even considered. For the first time in her life, Madelin could see.
Congratulations, Jason! We're stoked to learn more about your vision for SEMDA's bright future.
Speed dating for medical device startups and VCs at PitchRounds!

Opportunistic medical device startups are getting 10 minutes individually with a minimum of 8 separate investors to give their elevator pitch and answer questions during PitchRounds. After the pitches are complete, the investors select their five favorite startups to present on the large stage at the conference. These select companies will receive professional presentation coaching before they present on stage.
We can't wait to see which southeastern medtech startups are ready to accelerate their journey to industry leadership and change the world.
Bonus- Killer Healthcare PR Tips!
Healthcare startups and growth stage companies play in an arena noisier than the Georgia Dome during a Falcons – Saints game. Cutting through the noise, building awareness and access in order to become true industry leaders and fill the sales funnel needs killer PR and marketing programs. On Wednesday, April 1st, I will be presenting a "Hot Topic" session focused on precisely this: elements of killer healthcare marketing and PR programs that create industry leaders and maximize ROI. I'm looking forward to that, for certain.
Take your healthcare startup to the next level with a 5 point healthcare pr and marketing audit from our healthcare practice–FREE within 30 days of SEMDA 2015. Find out more here!
Watch the hashtags #SEMDA2015 and #PitchRounds and follow along with insiders @SEMDA, @tifkarp, @IdealSearchLLC (Rob Natowitz), @Write2Market and @pdsnyder throughout!
 Twitter: @pdsnyder @write2market LinkedIn: Paul Snyder | Write2Market