Lloyd Sommers says, "As a start-up taking our product to the marketplace for the first time, we successfully achieved our three main objectives for the Consumer Electronics Show:
Get press coverage to raise awareness and establish credibility with retailers and competitors
Advancing our conversations with potential retail and strategic partners
Internal team-building as a result of our partnership with Write2Market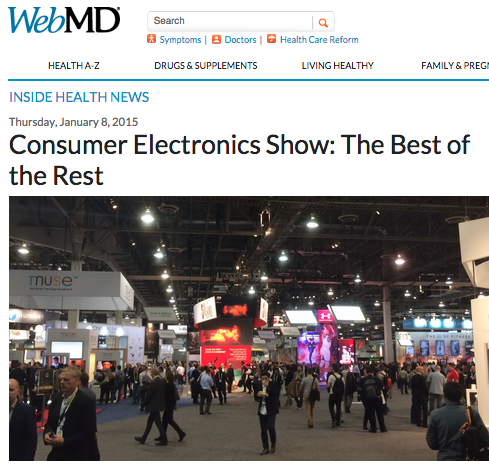 Responsive Surface Technology, LLC (ReST) believes that better sleep enables better performance. The ReST Bed made its debut as a top performer by being recognized as a "Best of CES 2015 Finalist". Smart sleeping is now an available reality for consumers. ReST's patented "Adapted Sleep Thinking" system incorporates a pressure sensing fabric with body movements and responds in "real time" to make the adjustments to ensure blissful sleep.  Write2Market worked as a strategic partner with a unique vision for launching the product as ReST brought their remarkable technology to the general public.
What does Success at CES look like?
The ReST Bed is the world's first and only "smart" bed and offers a real solution for the optimal sleep experience. Working with Write2Market, ReST experienced a successful product launching and included placement in:
Sommers also shared, "You can never prepare too soon, we prepared for five months with the help of Write2Market—we spent a lot of time preparing and refining our messaging for a CES-specific audience, rehearsing and laying the groundwork with the press."
Would you like to achieve your product launch goals at CES? Go with our CES public relations team – contact us @write2market to get on the CES media tour with Write2Market.