Write2Market is proud to share a successful book release with Scott Weiss, CEO of Speakeasy, Inc.  Scott's book, DARE:  Accepting the Challenge of Trusting Leadership, hit the shelves on April 2, backed by a full-fledged press campaign, and has since achieved best-seller status.
When we first started working with Speakeasy, we applied our core values — listening, learning, and leading — to tailor a press campaign that quickly earned the company its status as an industry leader.
We worked with Scott to develop the best approach and began promoting DARE late last summer, starting online with social media outlets Facebook and Twitter (@DareTheBook), a website, and strategic email marketing.  Next, we went after traditional media outlets:  DARE received a feature in the April 2013 issue of Sky, Delta's in-flight magazine (perfect since DARE is available in airport book stores), in a Forbes.com article by contributor Panos Mourdoukoutas, and in a post on Leadership Insights, a blog written by noted leadership expert Skip Prichard. In addition, Scott Weiss was interviewed on Wall Street Journal Radio, The Price of Business and Martha Stewart Radio.
Among the other tactics we employed were: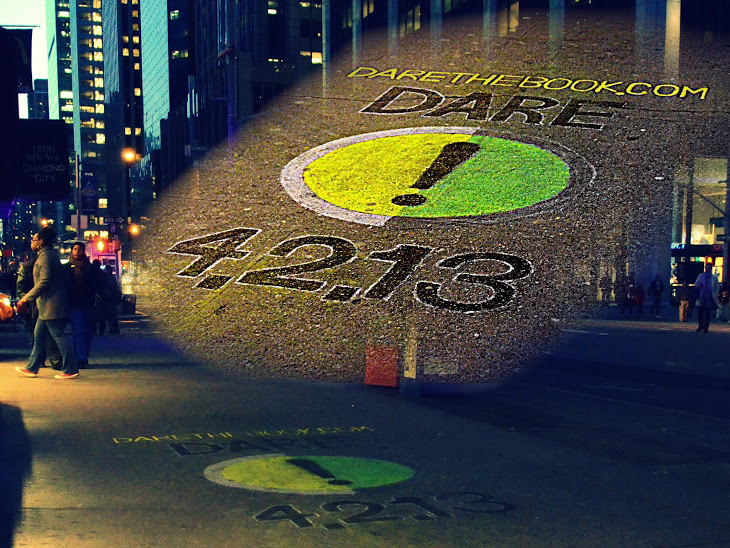 We initiated a guerrilla awareness campaign with chalk artists in New York, San Francisco and Atlanta,
We produced series of man-on-the-street videos that asked provocative questions about dishonesty in business,
We developed the DARE survey, which shed light which leaders Americans trust and which they don't, and
We helped Scott Weiss and Speakeasy host a launch party on April 2 at the company's New York office.