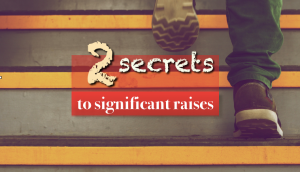 SaaS startups preparing their story for investors  face a few "challenges" most people don't discuss up front, so this post is to help address that. Let's begin with the easy stuff. Everyone acknowledges the typical SaaS early stage business challenges:
finding the pain,
building the user base,
acquiring talent.
However, often the "soft framework" can slow a young company down.
SaaS startup "soft challenges"
What I am talking about is vocabulary and size of raise. We encounter this early and often in our tech public relations practice as we prepare pitch decks and executive summaries. Sometimes [tweet_dis]half the battle for early-stage founders is learning to talk the talk.[/tweet_dis]
Many tech startups have a technical founder who is fluent in the latest code buzz, but doesn't have a strong working business vocabulary. I was that technical founder when I started my software development company, Finalist. It seemed like there was a whole new vocabulary I had to come up to speed on when I took on investors. Don't resist it. Venture capitalists and angel investors speak about SaaS startups in very specific ways. This is a "language" worth learning before you field questions from them.
How to talk the talk
The vocabulary you need with savvy SaaS investors is specific and simple. To start, I recommend this helpful guidelines to basic definitions by entrepreneur-turned-VC David Skok. His post on detailed definitions for entrepreneurs is also excellent.
You can see in these simple equations some of the basic principles that investors, focused on risk and return, are interested in.
[tweet_dis]If you're a SaaS company, talk the SaaS language.[/tweet_dis] At the end of the day, of course there is only GAAP revenue and bookings, but showing a handle on the metrics and talking like an informed SaaS founder will shorten the cycle from pitch to funding.
How to ask for (enough) money
The second soft issue around raising real money as a SaaS startup is knowing how much you need. Most founders we encounter  in the Southeast are doers. They are intent on that next 1,000 users or that particular feature they want to add to the product. This can lead to a short sighted approach when it comes to the money you need.
Dharmesh Shah, co founder at Hubspot, puts it like this:
SaaS companies often charge on a subscription basis — so cash comes in over time (often monthly).  However, the acquisition cost is paid up front.  The result is, even if you're making margin on each sale, the faster a SaaS company is growing, the more cash it will need to fuel that growth. 
Dharmesh discusses this in a popular blog post, so I refer you to reading that to get a deeper sense of why this matters from a seasoned SaaS entrepreneur. The gist is, [tweet_dis]if you're thinking you need $1M, raise $5M.[/tweet_dis] If you are confident you can really use $5M, raise $15M. Work the numbers out a couple year down the road, and you'll start to see how SaaS startups in particular need to not be shy when they seek capital.
The metrics language you use and your understanding of what those metrics mean to your business are critical issues to grasp as you share your story with investors. Good luck and let me know how it's going!
-@jlvanhulst