Filling more than prescriptions, Curant Health leads the healthcare industry into value-based care.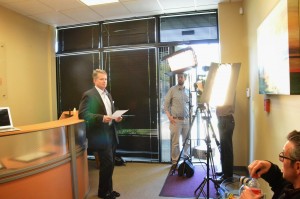 Leading an industry, improving outcomes, improving lives.
Award-winning medication therapy management company Curant Health was covered in FORBES for their disciplined approach to driving better outcomes as pharmacists become recognized as key members of the patient care team. See the article.
Curant has been delivering value-based care in a fee-for-service world for more than 15 years. As the healthcare landscape undergoes a massive shift at the federal level, Forbes once again looked to Curant's CEO Patrick Dunham for insight into the $170 billion impact of Congress' attempt to repeal the broken sustainable growth rate (SGR). "The Medicare 'Doc Fix' Bill: How Do We Pay For Value-Based Care?"
Recognized by national healthcare networks as well as top media, Curant Health fills a key gap in the healthcare system as the leading driver of medication management and adherence. Write2Market brings our focused industry leadership methodology to this medication therapy management company to help pave the way for its continued double digit growth. We help this growing industry leader get the opportunities they deserve for coverage, speaking opportunities and awards. Curant COO Marc O'Connor will be attempting to bridge another gap – between pharma manufacturers, PBMs and pharmacists – at the 2015 Armada Specialty Pharmacy Summit.
"In addition to high-level corporate message creation, Write2Market ensures that audiences Curant Health seeks to connect with and influence know about the measurable effects and outcomes of Curant's capabilities and programs," said Curant Health Director of Marketing, Kristin Lindsey.
A few words about messaging.
What works for sales teams does not always jibe with what works for other external audiences like reporters and editors, particularly in high shift industries like healthcare where the definition and perception of who is a provider and how you meet that definition is in focus while other health companies look for other effects in health like well being or relaxation with products as cbd gummies and others. We identified the need for high levels of clarity in "who we are, what we do and why it matters" with the Curant leadership team especially with editors, journalists and conference producers in mind. In addition to a refreshed boilerplate, we took "who we are" one level further:
Curant Health is a team of healthcare experts who provide individualized, patient-centered services proven to deliver improved health outcomes. Over 60% of our total team is comprised of professionals whose daily work directly impacts patient outcomes. Pharmacists make up 20% of our staff and another 30% are pharmacy board-licensed patient services professionals. We provide individualized medication management therapies and continuous, consistent case management, including patient education and support. First and foremost we provide care and save lives.
This kind of clarity, aligned to support strategic goals including "shifting the perception of pharmacists away from a prescription-filler to one of true healthcare provider," is one key element of the stout foundation on which Curant Healthcare's marketing and PR program stands.
Some highlights of our work for this industry leading healthcare brand include:
message strategy
media relations
social strategy
strategic introductions
speaking opportunities
video production
You can see Curant's thought leadership featured prominently in leading medical outlets such as:
Forbes
HealthLeaders Media
FierceHealthcare
Formulary Journal
Modern Medicine
MEDCITY News
Hep Magazine
Experience a sample of our work for Curant Healthcare:
http://write2market.wistia.com/medias/guc6zxh691?embedType=iframe&videoFoam=true&videoWidth=650
Interested in taking a stronger industry leadership position in healthcare? We'd love to have a conversation with you. Contact us @write2market or at 404-900-7722.