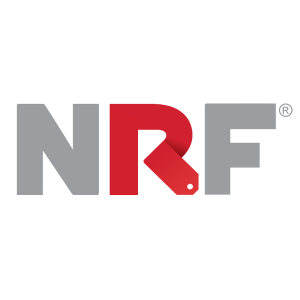 Every marketer has a flagship trade show where impressions are made and deals are signed. Electronics has the Consumer Electronics Show, Sci-fi media has Comic-Con, and the retail industry has the National Retail Federation Big Show, known colloquially as NRF. Any company  with a product or service that targets retailers is wise to exhibit at NRF 2016 — or at least walk the show floor.
But here's the problem: Every other company in your shoes had the same idea. The show is big, loud, and it's easier to fall between the cracks than it is to get noticed. If you want to make a splash at NRF 2016 and get your message heard, standing out is the name of the game. That requires not only bringing your A-game with you, but also weeks of prep work before you ever step on the airplane.
Follow these tips to make NRF 2016 a huge marketing victory for your company:
Build and publish an NRF landing page. All of your outreach around the conference — social media, and otherwise — should link to a landing page specific to the messages you will be presenting on the floor. It gives business partners and journalists a place to research your company before the show and follow-up afterwards. Be sure to include all the keywords that represent your messaging to create great SEO and be easily found through organic searches.
Fill your blog with useful show related posts so that all of your stakeholders find you when they think of NRF. Your blog is an excellent place to preview what you will be showing on the floor, announce special offers for show attendees, comment on interesting things you see while at the show, and to wrap up what happened when it's all over. This garners interest and builds excitement for your company at the show, and wrap blogs are always popular among people who weren't able to attend the event or attendees looking for what they may have missed.

Social media is your friend — especially Twitter. The NRF Big Show hashtag is always extremely popular, beginning weeks before the show takes place. Use it appropriately and begin tweeting about your offerings and industry news well before the show, always linking back to your conference landing page and/or relevant blogs. Tweet liberally from the floor, including pictures and news from your company and anything that you find interesting. Be sure to also tag companies you are tweeting about to extend the reach of your online voice — but remember, you don't have to tweet about competitors, unless they've made huge news that can't be ignored.

Host both pre-show and post-show webinars. You know that saying, "I'm going to tell you what I'm about to tell you, then I'm going to tell you, then I'm going to tell you what I told you?" Do it with webinars. Hold one before the show discussing what you will be announcing, then have another when the dust has settled and explain what you announced and why it is important. Tease it a little bit in the pre-show webinar, holding back some information to entice attendees to keep up with what details emerge from the show and participate in the follow-up webinar for the complete story.

Release news from the floor. Journalists

love

news that comes from trade show floors. If you have any major announcements, hold them for the show and release them there. They are sure to get more attention that way, and the relevant journalists are on site soaking up all the news they can. If you know you will have a major announcement, alert relevant journalists beforehand with an embargoed press release and invite them for a briefing or interviews with key executives on site.
Cutting through the noise at NRF is key, and if you follow these tips, you will increase your chances of making headlines and business deals.
For help putting together a full NRF strategy guaranteed to maximize your performance there, fill out following contact form, and I will get back with you as soon as possible.