In a recent feature article in Forbes Tech, online edition, CEO Patrick Dunham of our healthcare public relations client Curant Health is quoted at length. We are incredibly proud of Mr. Dunham and honored to support the tremendous team at Curant Health.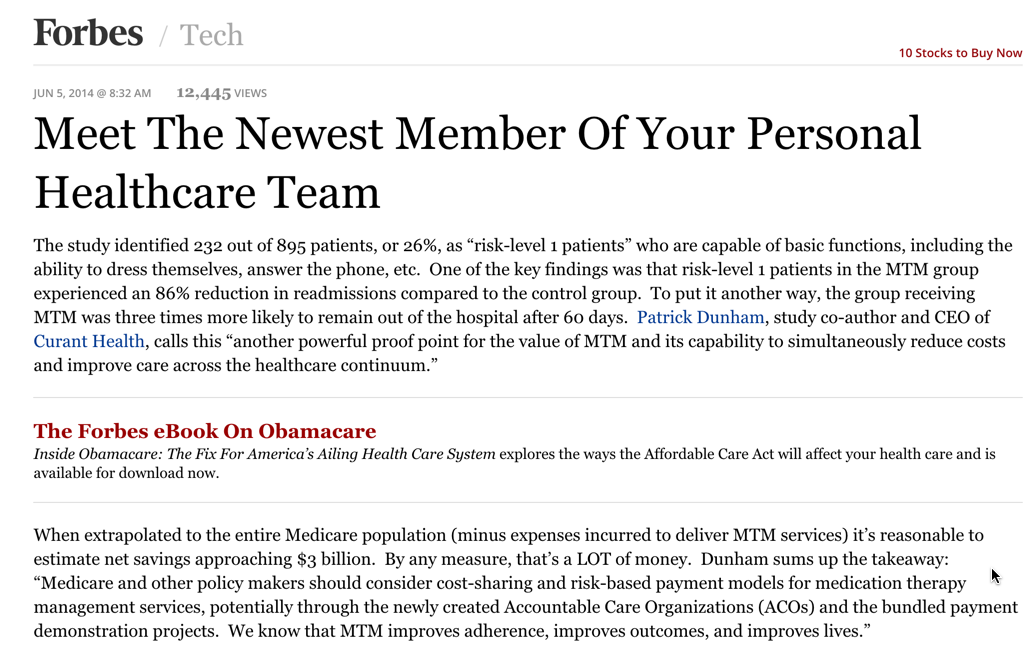 Share your story with healthcare public relations
Let our healthcare PR team know if we can help you share your story with people who need to know it.