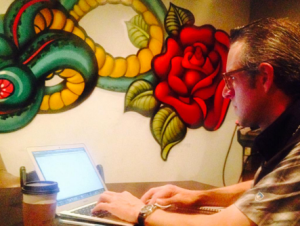 We're proud to support our client LaunchTN at their annual venture conference, 36|86. Pictured above, that's Paul Snyder "working the keyboard" behind the main stage on site, helping connect great startups to great storytellers.
Lots of national media rolled out this year to check out our regional startups, including Entrepreneur, Forbes, Inc., and CBS Tech Republic. 
LaunchTN: Attendee reactions
Here's a quick video Jean-Luc and Lisa on our team caught by iPhone to give you that "live" feel for this startup venture conference experience.
You can also see a lot on Twitter, at the #3686South hashtag. Have fun!