Launching the Smart Grid the Smart Way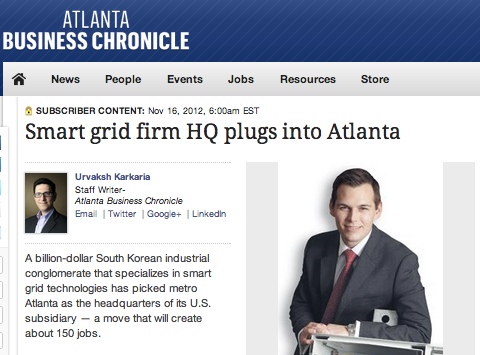 Breaking into an industry fraught with natural monopolies and government regulation is immensely challenging.  IUS Technologies knew that it had proven, affordable, and reliable equipment to offer electric utilities, co-ops, and municipalities, but needed to break through the clutter to get the attention it deserved.
Though technically a startup in the United States, IUS is a subsidiary of $1 billion Korean technology leader Vitzro Group and brings with it more than 50 years of acquired utility product development and system integration knowledge.  After settling into a $1 million building, IUS set out to showcase its line of proven Born Smart™ products to the new American market and educate utilities on how this innovative smart grid technology works.  
IUS tapped Write2Market as partners to tell its story.  With a strategy aimed at making utility decision makers and opinion leaders aware of IUS's product line and smart grid intelligence, the W2M team immediately went to work securing publicity and putting IUS executives in front of the right people.
Within one year, Write2Market helped IUS to gain national recognition from national utility analysts as a Key Industry player in SmartGrid and distribution automation. IUS is listed in Navigant Research's Conservation Voltage Reduction report for Q1 2014, ranked among power system giants such as GE Energy, Beckwith Electric and Siemens. In addition to this recent coup, some earlier IUS wins included:
Initial press conference at DISTRIBUTECH
Speaking engagement on distribution automation at Power-Gen International conference
First webinar for the company, attended by utility decision makers across the country
A monthly email marketing newsletter that generates leads for their new sales team
The industry leadership campaign for this South Korean entrant into the North American smart grid space was orchestrated with the support of our proprietary Triple A Industry Leadership cloud-based software, which helped communicate across the country, and across the ocean, exactly how this launch was going. Power utility decision makers and scientific opinion leaders learned about IUS products to help propel it to status an emerging industry leader in smart grid solutions, and resulted in not only great press, but great sales–including a recent order for the City of Baltimore and ongoing interest from major utilities.
Are you an unrecognized industry leader?  Contact Write2Market to find out how to get the attention you deserve.