High-quality pitching is the differentiator when establishing lasting relationships with the media
You need media relations and publicity strategies that hit the mark every time! Download the latest public relations white paper in Atlanta PR firm Write2Market's Professional Writing Expert Learning Series, "How to pitch stories to press and print media" and find out how you can generate better coverage (and more of it).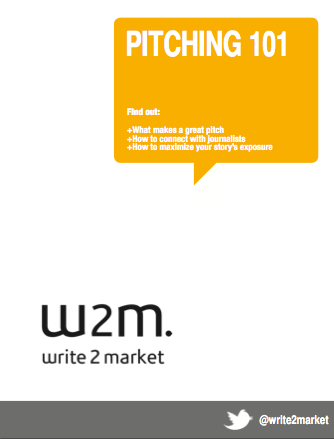 Download this Atlanta public relations white paper, Pitching 101
You'll learn:
1. What makes a great pitch
2. How to connect with journalists
3. How to maximize your story's exposure
If you'd like to learn more about our approach,  download our Media Relations and Publicity White Paper!