Showcasing N3 Industry Leaderhip
The world's most progressive technology companies like Microsoft, GE, Rackspace and SAP call on N3 to successfully position them in the cloud.
N3 is a proven, global sales execution and demand generation firm that works with technology, software and manufacturing companies to:
Identify opportunities to generate revenue,
Accelerate revenue through the pipeline, and
Inform marketing and sales revenue strategies with insights from customers.
The OPPORTUNITY
N3 wants to build greater awareness among enterprise technology companies that can use its services. Plus, N3's growth means it would like to increase its profile in local and regional business communities to support hiring.
N3's executive team partnered with Atlanta technology public relations firm Write2Market to bolster awareness of its expertise. We kicked off our relationship starting with the announcement of a large expansion of its European operations at the Web Summit in Dublin.
The Insight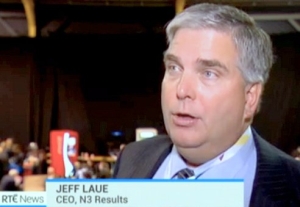 "Public relations is similar to any product launch in that hitting the street with a solid strategy greatly increases your chances of success," says Jeff Laue, CEO and co-founder of N3. "We knew N3 had a great story, but wrapping the proper framework around it and positioning it in a compelling way has been key to getting it told."
N3's approach to cloud selling is sophisticated–they are the world's leader in selling in the cloud. Working with the marketing team under the leadership of Tim Killenberg and Wendy Gaskill, we continue to evolve and develop their industry leadership stance in cloud sales for technology leaders.
Sample media