[vc_heading title="Public Relations Supports Ecologix Water Treatment" type="h1″ style="default" divider_width="default" divider_color="dark" color="default" align="center" margin_bottom="20″]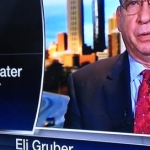 Public relations, video, content marketing make a difference
After years of experience with water treatment for the food and waste treatment industries,
Ecologix Environmental Systems
adapted its technology for the fracking industry.
Engaging Write2Market to retune its position created greater clarity around what Ecologix was capable of doing in the energy sector. This market pivot supported Ecologix with:
Our integrated marketing support resulted in several key  measurable outcomes, including widespread media attention for this revolutionary process, including Bloomberg BusinessWeek, Fortune, Environmental Leader, E&P Magazine, The Wall Street Journal, Houston Chronicle, NPR and the Fox Business Network.
Ecologix reported a 300% spike in website traffic, a 600% increase in referral traffic, a 400% increase in video views, a 200% bump in blog traffic and multiple inquiries about investment opportunities in the company when some of the national press came out, like the Wall Street Journal article.
CEO Eli Gruber is now frequently contacted by organizers of some of the world's most important trade shows, including NAPE and CIGMAT, to present his views, all of which puts Ecologix squarely on the map as an industry leader in an brand new market space.