Tech Public Relations Puts Node In National Spotlight
One week after marrying Variable Technologies' revolutionary NODE sensor device with W2M's passion to tell his story as an industry leader in mobile sensor technology, inventor George Yu was sitting face-to-face with the world's most influential tech media, including David Pogue of Yahoo Tech (formerly New York Times), Steven Levy of Wired, and reporters from Popular Mechanics and CBS News. The results were almost instantaneous – with NODE earning a spot in Pogue's coveted Holiday Tech gift guide in Forbes.
Soon after, W2M took NODE to the world's largest tech trade show, the Consumer Electronics Show (CES) in Las Vegas with a guerilla PR campaign. Variable Technologies didn't have booth space at CES, but between pre-planning and hustling, W2M arranged over 40 media briefings, dozens of media placements, and high praise from NBC News, CNN, Forbes and GigaOm. Since engaging W2M, NODE has earned over one million tier-one and tech media impressions.  W2M also created owned content for Variable's website, describing innovative uses of NODE technology for applications like administering test to stroke patients and removing ambiguity from sports competition judging.
Key media placement W2M secured for NODE include:
Want a CES success story of your own? 
Take a pro with you! Check out our CES 2017 Spotlight Package to see how you can take on CES with a Write2Marketeer by your side.
How did Node's public relations story start?
To give you a sense of our tech PR practice, let me tell you a story.
Entrepreneur George Yu dropped by our office with a big dream on a Friday around lunch. He showed us the Bluetooth sensor platform he'd invented—and  machined in his Chattanooga lab after an angel round from CRF.
Our team leaned in, learning the tech, twirling the accelerometer. Time stood still, but we got hungry and sent someone for burritos.
George painted his vision of being the world's sensor platform. He shared that before that world could happen, he needed some customers for Christmas–which was three weeks away. We worked on a message and position right then about why George's system mattered.
Burrito-stained fingers signed the contract to bring our team on his team. One of our people started dialing, trying to set up opportunities in the precious few days left before Christmas. Editors in New York were chillier than usual–it was blizzard season and hard to find anyone in the office.
One week later, winter ice squeaking under their sneakers, George and a Write2Marketeer braved their way to one of the top gadget/technology writers in the US, who was sitting out the storm in his home. It was another frigid stop on a Media Tour we organized in just a few days.
David Pogue's kind commentary on NODE was instrumental in propelling it to the top of the FORBES Christmas gadget list, and George had his best December (and January) ever. A shot in the arm is one thing, but Variable Technology, just like your company, needs regular recurring revenue. Even while the product is in development, people have to get paid. So just a few weeks later, we crashed CES, the Consumer Electronics Show. (Our tech PR team is a regular at CES–here are some tips.)
Two of George's Write2Market tech PR team worked day and night alongside the Variable Tech team in Vegas, turning in over 30 global media interviews. Forbes called NODE among the "Best of CES," and NBC, CNN Money and Engadget put George on TV. Sales? Oh yes, January was a record month too for revenue. And not bad for shaking a few venture types from the bushes, either. George's story continues. As we help tell his story, we use all the timeless tools message and position crafting, real media connections, and storytelling.
Erase what you've been told about tech public relations
A lot of it is outdated anyway. (See our recent article in Marketing Profs on using public relations to connect tech companies to sales.) [tweet_dis]
Don't believe in press releases too much.[/tweet_dis]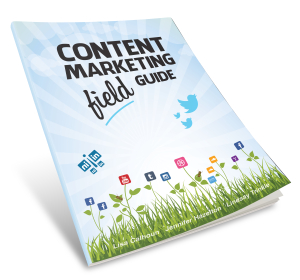 Twitter's great, but it can't take care of your bottom line, no matter how well done. Content marketing?
Sure it matters–and we have a strategic approach that builds results. But basically, you can forget tricks–technology public relations has few tricks and it simply takes time, hard work, experience and understanding. If you want relentless energy, experience and commitment to bring your company more customers—the kind of passion that can take you from angel to acquisition—we're the right firm for you. We don't call it public relations. We call it creating recognizable industry leadership.