Written for: Mansfield Oil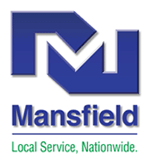 Mansfield Oil, like many Write2Market clients, is an industry leader. They retain Write2Market to assist them in getting the message out, and Write2Market delivers.
Some of the highlights of our work together include major coverage in trade publications, like this sample of a feature spread that got Mansfield Oil in front of 120,000 potential buyers and resulted in substantial quality leads.
We've also helped Mansfield land major award recognition by supporting them through identifying and applying for industry awards. Thanks to a mutally trusting working relationship, we've helped this great company get some of the recognition it deserves, including a 2008 Platts Global Energy Award Finalist honor.
See more public relations samples.
Download this sample.