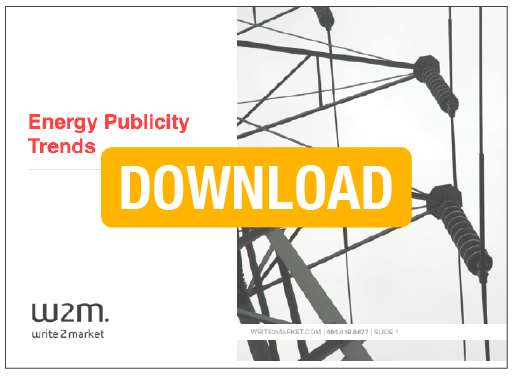 Download this energy PR presentation: Energy publicity trends
As you're looking for opportunities to share your knowledge and experience with your target audience refer to this [intlink id="5192″ type="page"]energy PR[/intlink] presentation, which reveals several key prospects for you to get your name, company and mission in front of key decision makers.
This energy PR presentation will show you how to take initial steps toward becoming a recognizable industry leader with our Triple A [intlink id="27″ type="page"]Industry Leadership[/intlink] Methodology: Access to decision makers at energy conferences, awareness through media relations and awards.
Don't miss our [intlink id="1902″ type="page"]energy PR events[/intlink]!