Written for: Mansfield Oil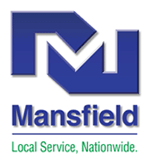 Feature interviews build credibility and drive sales.
Mansfield Oil is the kind of company that Having established a thriving print media presence, Write2Market got to work expanding PR efforts from trade journals, magazines, and periodicals to the next level– video. The results speak for themselves:
Write2Market positioned Mansfield Oil on Clean Skies Television
http://www.youtube.com/watch?v=ebVRDk8o9UQ
Feature interview teams make it easy on you.
Write2Market delivers media opportunities that put companies in front of their target audience and drive knowledge leadership.
We've also worked to get Mansfield Oil featured on [intlink id="230″ type="post"]Energy Report[/intlink], and[intlink id="211″ type="post"] CNBC.[/intlink]
Write2Market continues to land print media placement in trade magazines, as these examples from Ethanol Producer Magazine and Work Truck Magazine
Professional feature interview teams make it easy on you to get this done. Like we did for Mansfield Oil, we maintain media relationships, wait for the right moment, and get it right–so you can get on with business. [intlink id="124″ type="page"]Let's talk more[/intlink] about how feature interviews like this one can work for you.