Written for: Mansfield Oil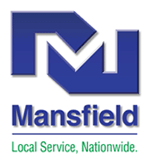 Feature interviews help you build credibility and drive sales
"If they only knew!" say CEOs. "If my prospects only KNEW how superior our knowledge is!"
Feature interviews tell them.
The beauty of a feature interview is that it helps you builds your credibility by showcasing your knowledge leadership. Reach your target audience on a personal level with interviews featured in:
broadcast media
popular print publications
online and print journals in your market
Feature interview teams make it easy on you.
Professional feature interview teams make it easy on you to get this done. Like we did for Mansfield Oil, we maintain media relationships, wait for the right moment, and get it right–so you can get on with business.
[intlink id="124″ type="page"]Let's talk more[/intlink] about how feature interviews like this one can work for you.